WATCH 1000 TURTLES RACE DOWN NOLAN CREEK!!!

Grand Prize is $1000!

See 1000 floating rubber turtles cruise down Nolan Creek. Adopt a uniquely numbered turtle into the race for $5.00 for a chance to win the GRAND PRIZE OF $1000. First qualifying adopted turtle to enter into the turtle trap will win the grand prize. Must be 18 to win the grand prize. Multiple prizes will be awarded to a limited number of qualifying adopted turtles that enter the trap consecutively following the Grand Prize finisher.
Click here for UTR Racing Rules.

Adopt a Turtle into the Ultimate Turtle Race and received a
FREE Chick-fil-A sandwich.

2019 Turtle Adoption Certificates Sponsored by: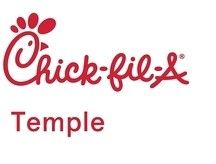 Winners are listed in the Belton Journal the immediate publication following the Turtle Festival.

See what's under the shell...click the "Kiwani-Turtle" to see the
Ultimate Turtle Race Qualifying Winners!